Film/Video installation, 80′, loop
English, Croatian spoken
2019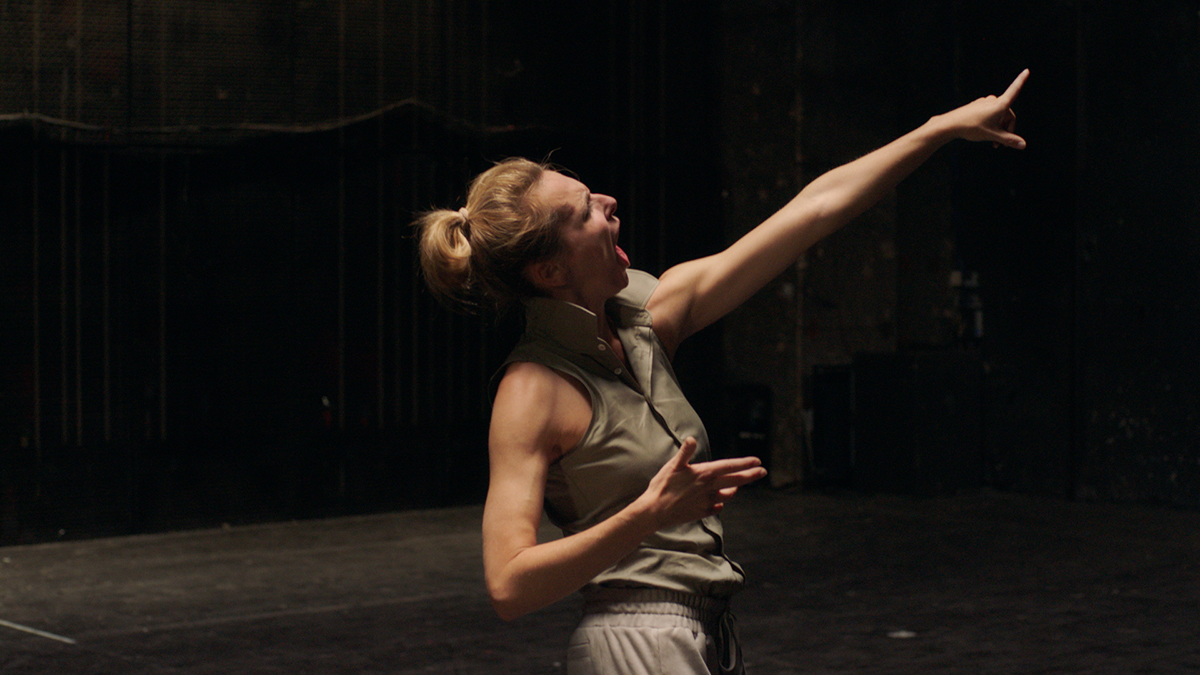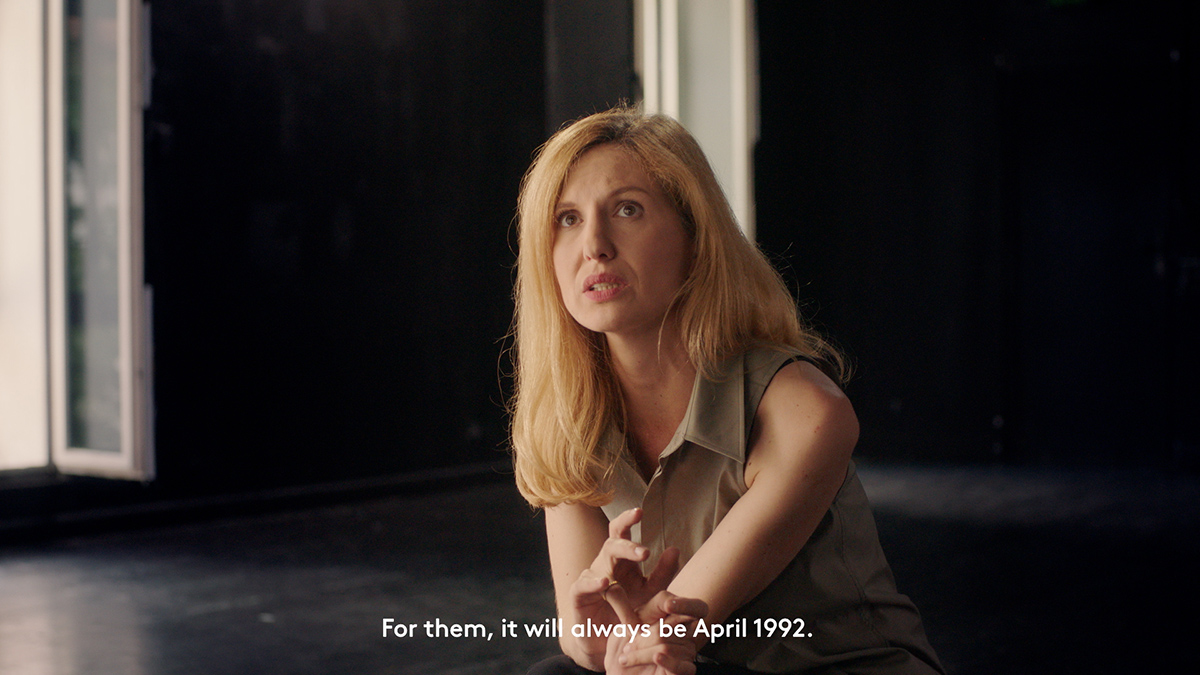 Aphasia, a feature-length film essay, deals with the politics of memory and oblivion inscribed in social and historical contexts. In three chapters Aphasia detects a thread of positions of power, racism, injustice and violence from Belgian colonialism, Austrian anti-Semitism and atrocities in Bosnia during the Yugoslavian wars. The film is exploring how collective crimes keep being repeated and reflects social and political constellations, unfolding constructions behind nation-states and national identities.
As a medical term, aphasia refers to the inability to speak or to find the right words. Departing from "colonial aphasia" to "political aphasia" the works deals with (im)possibilities or representation of historical trauma and violence and preconditions for state-sponsored violence. The media are not shown as mere silent witnesses to a twisted worldview, but as active instruments in preparing and executing different crimes against humanity. However, Aphasia aims to show their positive force as well. When law and politics fail to bring justice and facilitate collective healing, these same media (photography, film, television) can break the silence, and art may lead the way to justice.
From Belgian colonialism of the first chapter, Austrian race experiments and Heimat films in the second, the third chapter brings to life a well-known photograph. Although it is never unveiled in the film, we recognize it described and interpreted in two mirroring doppelgangers, a monologue by journalist Barbara Matejčić and choreography of violence performed by Ivana Jozić.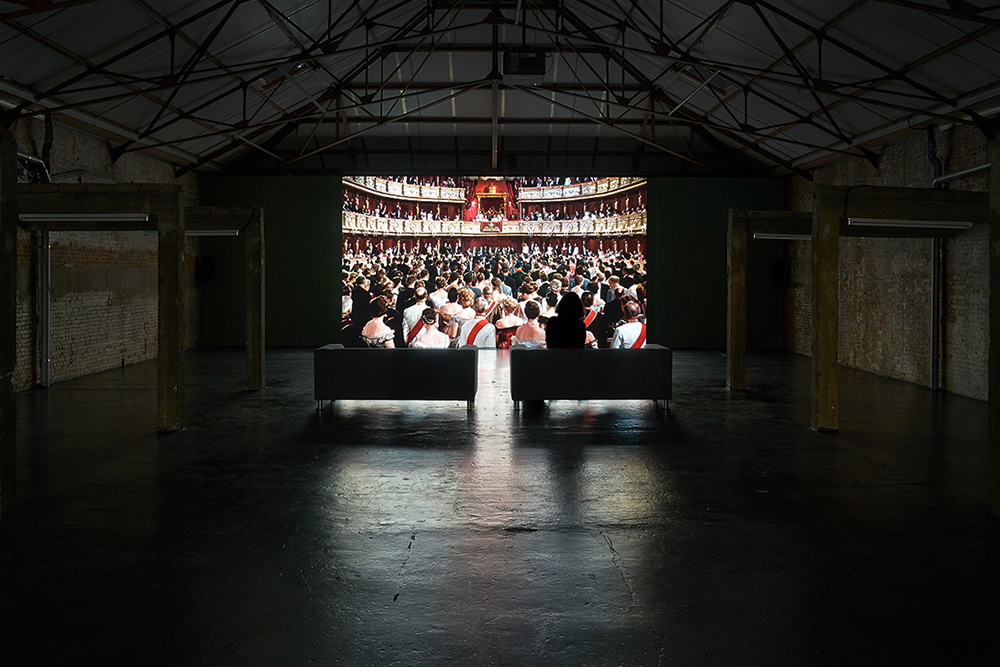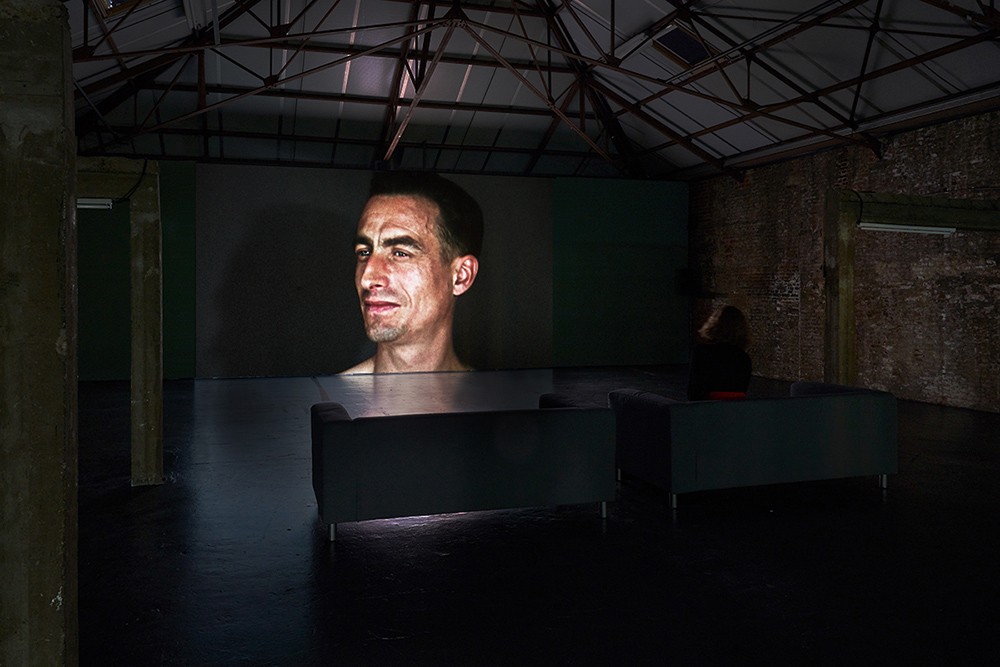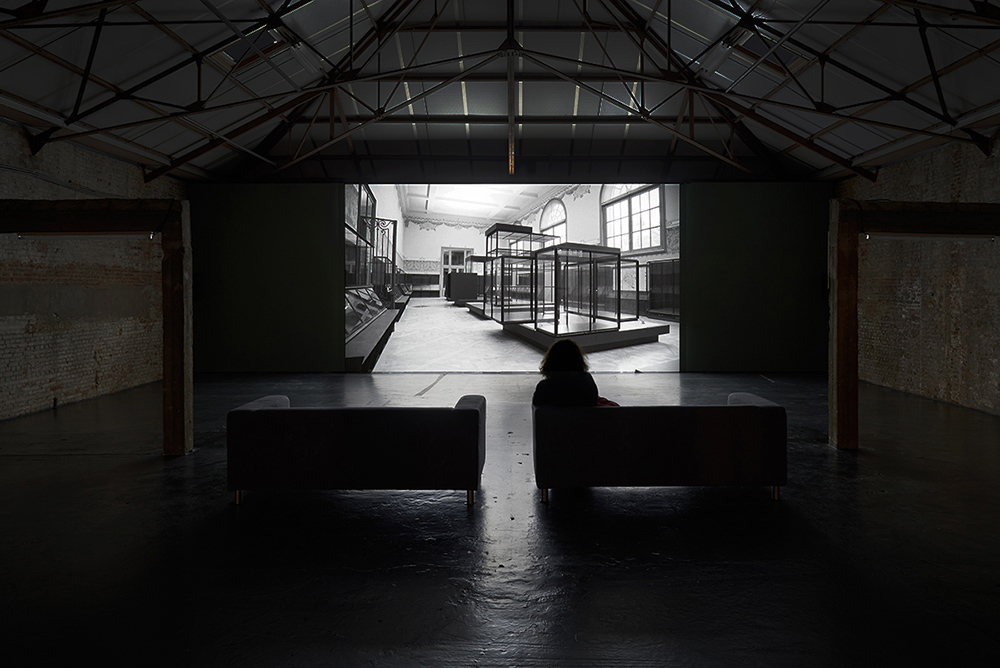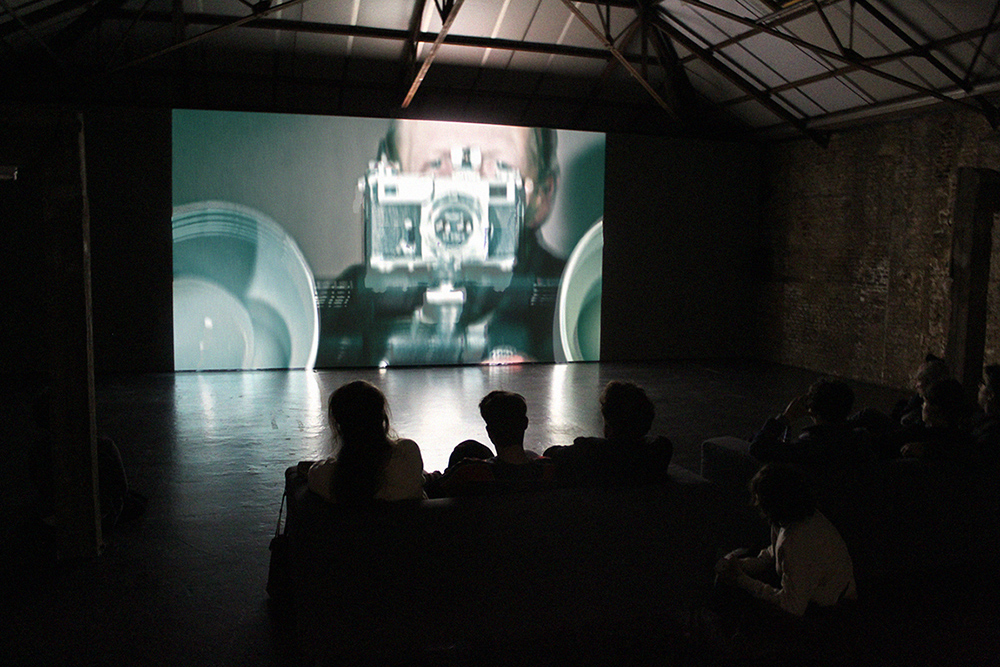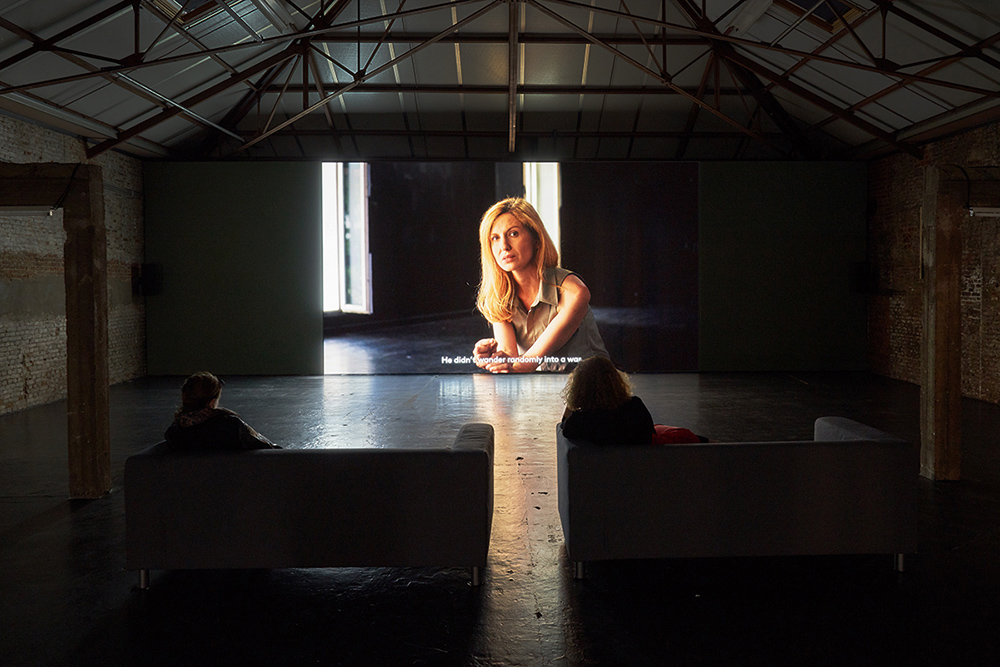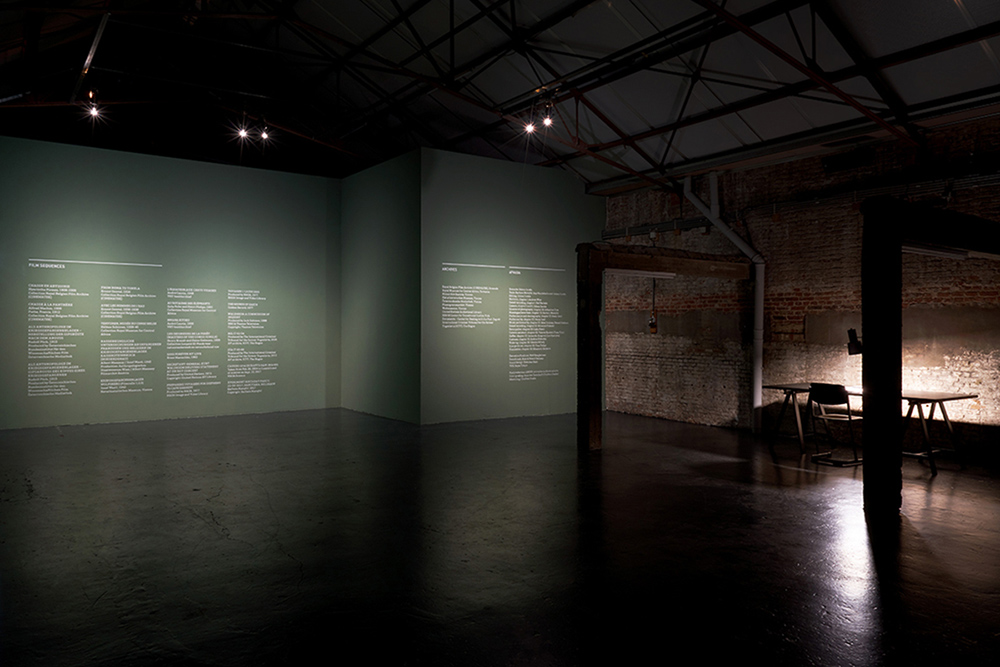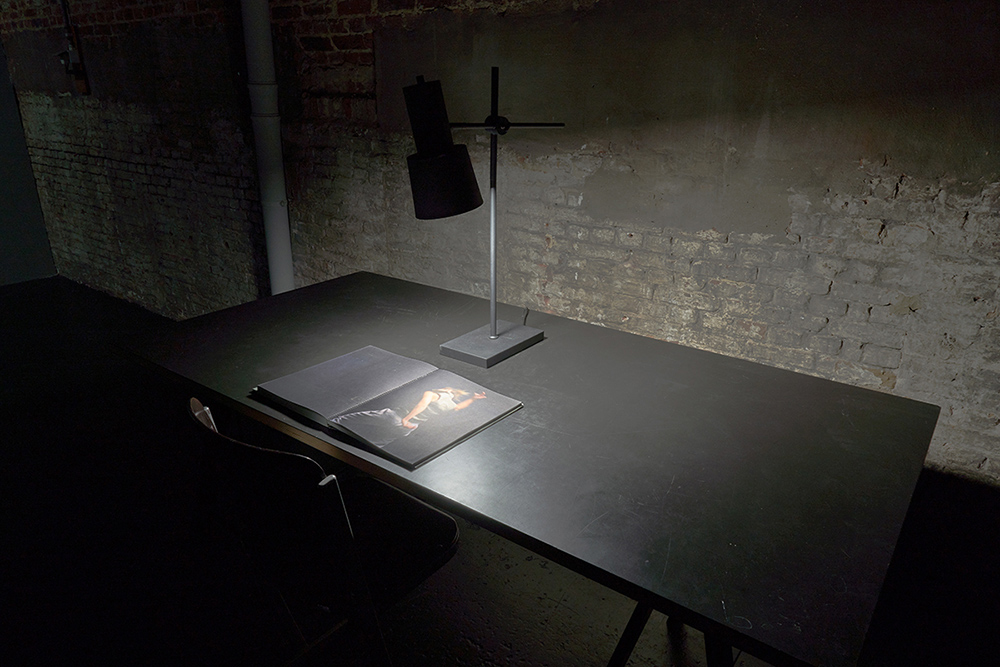 Jelena Juresa, APHASIA, Installation view
ARGOS centre for audiovisual arts, Brussels (May-July, 2019)
Photo: Dirk Pauwels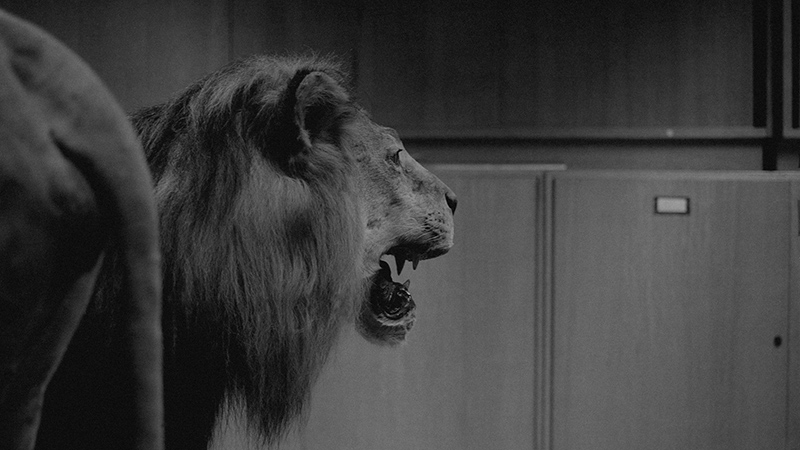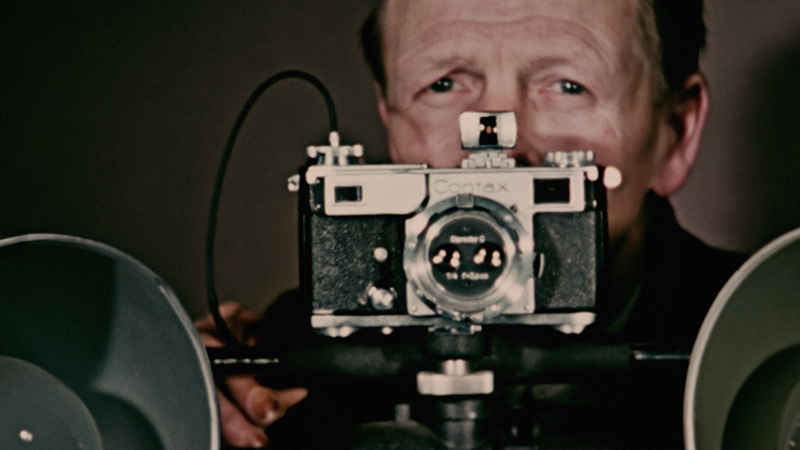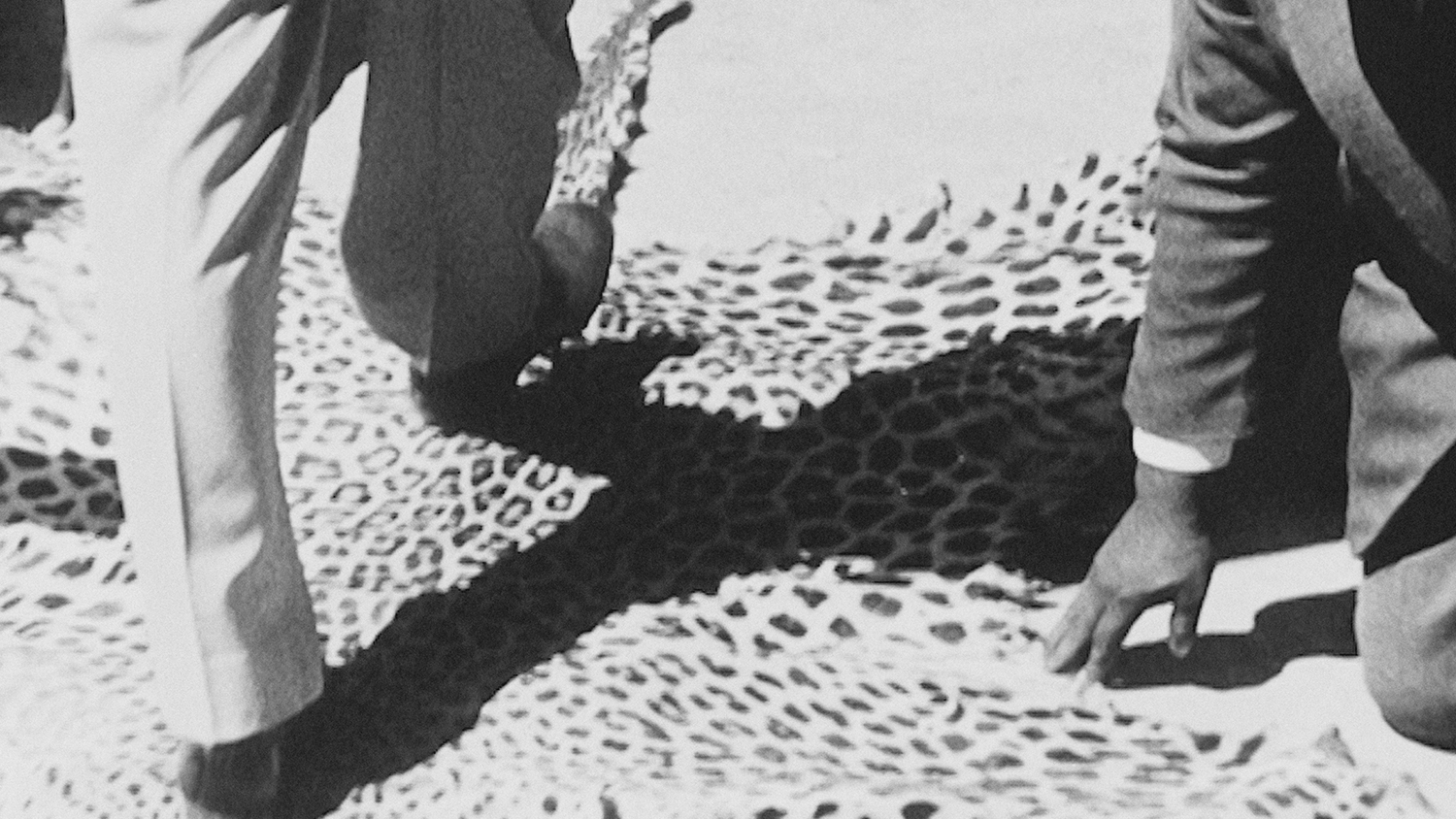 Scenario: Jelena Juresa
Texts: Barbara Matejcic, Asa Mendelsohn and Jelena Juresa
Editing: Jelena Juresa
Narrator, chapter I: Andrew Wise
Sound recording, chapter I: Raf Enckels
Camera, chapter I and II: Jelena Juresa
Director of photography, chapter III: Sébastien Cros
Monologue/interview, chapter III: Barbara Matejcic
Performance and choreography, chapter III: Ivana Jozic
Performed by, chapter III: Ivana Jozic
Music performed by, chapter III: Alen Sinkauz, Nenad Sinkauz
Sound recording and postproduction, chapter III: Miroslav Piskulic
Focus puller, chapter III: Luka Matic
Camera assistant, chapter III: Valerio Radotic (Tuna Film)
Gaffer, chapter III: Leonardo Arapovic (Lav Rasvjeta)
Costume, chapter III: Andrea Kränzlin
Make-up, chapter III: Zdenka Mihelj
Line producer, chapter III: Tina Tisljar
Translation, chapter III: Elisabeth Salmore
Production Coordinator: Andrea Cinel
Executive Producer: Rolf Quaghebeur
Soundtrack: Alen & Nenad Sinkauz
Sound design: Slobodan Bajic
VFX: Dejan Solajic
Postproduction: ARGOS centre for audiovisual arts
Color grading: Josja van Zadelhoff (Charbon Studio)
Mastering: Charbon Studio
Royal Belgian Film Archive (CINEMATEK), Brussels
Filmarchiv Austria, Vienna
Documenta – Center for Dealing with the Past, Zagreb
International Criminal Tribunal for the former Yugoslavia (ICTY), The Hague
Naturhistorisches Museum, Vienna
Österreichische Mediathek, Vienna
Phonogrammarchiv, Vienna
Royal Museum for Central Africa, Tervuren
SENSE Center for Transitional Justice, Pula
United Nations Audiovisual Library
Weltmuseum, Vienna
Produced by
ARGOS centre for audiovisual arts
Co-produced by
Contour – kunstcentrum nona in the context of Contour Biennial 9
KASK School of Arts/HOGENT
Zagreb Youth Theatre (ZKM)
With the support of the Flanders Audiovisual Fund (VAF)